Awards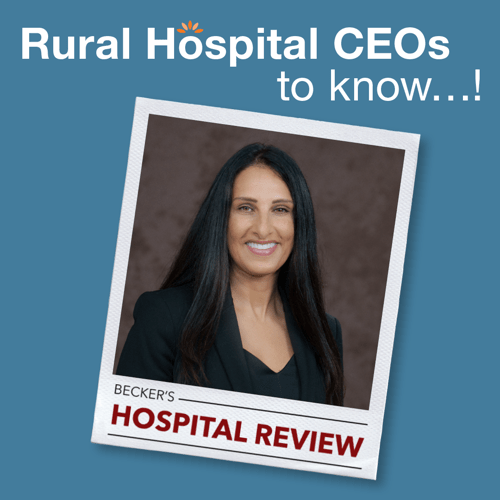 Cheers to CEO Rena Salamacha!
Beckers Hospital Review named Rena Salamacha, CEO of Mee Memorial Healthcare System one of 80 CEOs to watch in their 2023 issue.
Rural hospitals are critical to the success of the healthcare system to expand access to care in remote areas. CEOs at the helm of these important community institutions have many responsibilities to make sure their hospitals thrive.
They noted, "The executives featured on this list have put their heart and soul into ensuring their communities have access to the best healthcare services possible. While rural hospitals across the country have faced closure in recent years, these leaders have developed a model for not only surviving, but thriving."
After taking over as CEO in early 2019, Rena went into the COVID-19 pandemic facing a unique challenge. Despite this challenge, she demonstrated her ability to bring various groups together and kept up with round-the-clock healthcare delivery. She also expanded services, campus locations and led her organization-wide revitalization of the system's business functions.
Congratulations Rena!